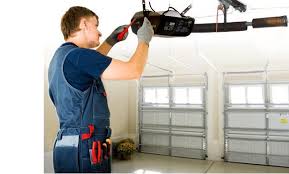 Nothing more can give you stress if you have a broken garage most especially during unfortunate weather conditions, right? You have to know that with extreme weather, your appliances, car, or anything that you store inside your garage may be damaged if you have a faulty garage or garage door this is because your garage cannot contain anymore a warm temperature inside which can lead to damages in some of its mechanisms.
Now, if you have noticed that your garage door is having problems, you have to bear in mind first that there are a number of factors that you must consider first before you contact for a garage repair guy. The reason behind this is because there are certainly conditions wherein you can repair the problem of your garage on your own and there are instances where the services of a garage repair guy is in need.
So, below, we will be tackling the things that you must do and the things that you have to know before you contact a garage repair guy.
Find The Problem
Various types of garage doors have its own unique mechanisms for operation hence, it is important that you determine firsthand the type of garage door you have at home.
To start determining the problem, you must lower first your garage door and observe it as it closes. Take note immediately if there are shakings, sounds, or anything unusual that you find out. A shaking garage door may have problems with the rollers and a noisy one can be caused by other factors. Now, if your garage door does not completely open or close automatically, then, the problem could be your door opener. Now, you have to know that if the problem of your garage door lies on the overhead opener, then that is the time for you to call for a garage repair guy. For this matter, you may contact Direct Service Overhead Garage Door Company.
The Solutions
Once you have determined already the problems of your garage door, it is now time for you to find out for the solution on each of them so that you can mend it immediately. Now, if the problem of your door concerns the tracks and you have observed that there are dents in it, you may smoothen it by using a wooden block and a hammer. But you have to be careful in doing this so as not to damage the tracks any further. If the tracks are not aligned properly, you may loosen the screw and reconnect the tracks thereafter.
Now, for damages that you have observed directly to the garage door, solving this may require help from a professional garage repair guy. Also, damages to the springs, power mechanics, or to the hinges are also difficult to deal with. So, if you are having problems with these parts, make sure to ask for help from Direct Service Overhead Garage Door Company. You must know that there are limitations as to what you can do to fix and your garage door and there are instances where you will really need the guidance of a garage repair guy. So, make sure that you know when to call one so that you will not cause further damages to your garage.
You might also want to know about How To Open Garage Manually.