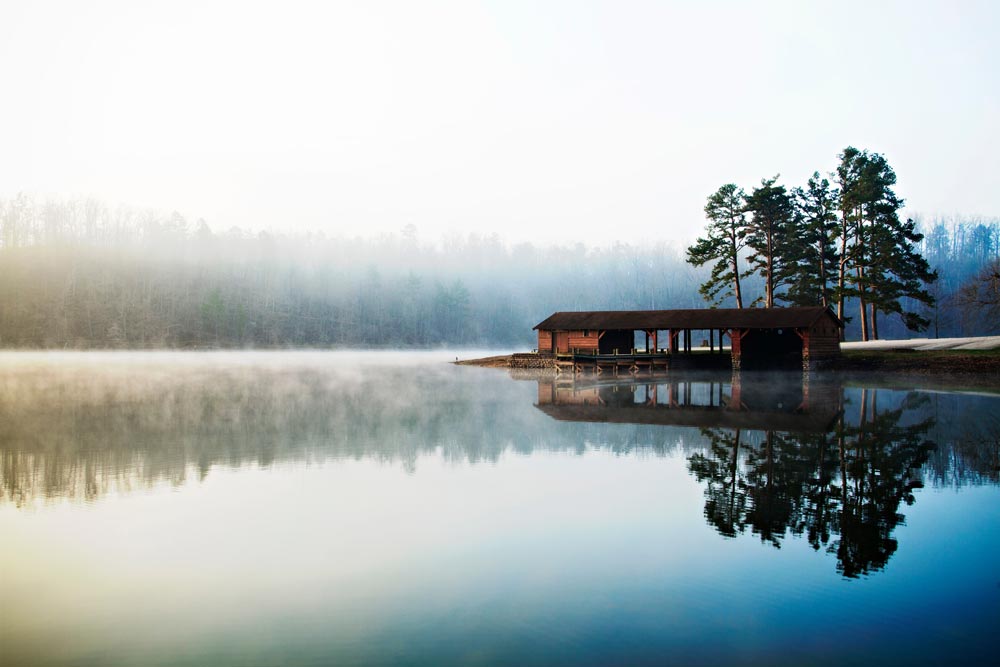 On a certain section of Ozark National Forest, you can find the Lake Wedington Recreation Area. This recreation area has a lake of 102 acres, some cabins, and a few facilities that were constructed by the Works Progress Administration during 1930s. During that time, there were also plenty of trees that were planted under the Soil Conservation Service's guidance. In the year 1954, the management and the land were passed to USDA Forest Service.
Through time, there were several facilities that run-down, however, with the hard works and efforts of the volunteer group of the Friends of Lake Wedington, a few facilities and buildings were restored. Also, its Recreation Area is included in the National Register of Historic Places today.
Amenities
The Lake Wedington has the following amenities or facilities:
6 Historic Cabins
Pavilion Lodge
Boat House and Boat Launch
Lodge
Bathhouse
Fishing Pier
Picnicking
Camping
Hiking
Swimming
The lake is more popular amongst fishermen as it offers a fishing pier that is accessible to handicaps. Also, it allows boats that has until 10 max horsepower.
There are 18 selected primitive camping spots on the campground. But take note that there are no available utilities or hookups. However, there is an available restroom with a flush toilet in the area. If you wish to have a group camping, you can also do this at the site.
During summertime, Lake Wedington is popular among the swimmers as if offers an excellent place for cooling off. For those with handicaps, you should not worry because there is a ramp that will give you easy access to the waters.
Trails
There are 2 available trails in the area. First is the short Lake Wedington Trail and second is the Mtn Biking /North Twin Hiking trail which is 7 miles long.
If you love hikings and other kinds of adventure, you should try A Venture to Kessler Mountain Regional Park.